On-set report: The Duchess Telegraph article on the filming of The Duchess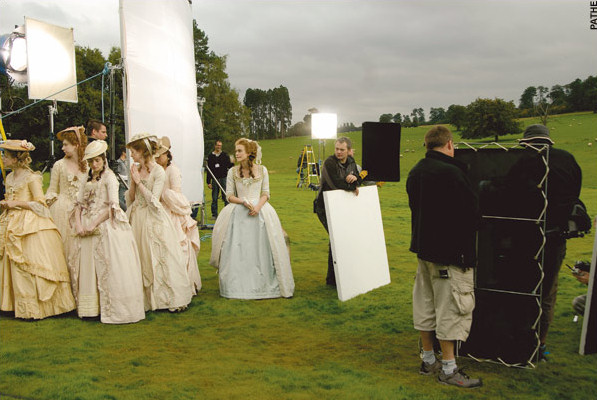 Amanda Foreman's bestselling account of the colourful life of Georgiana, Duchess of Devonshire, is coming to cinema screens, with Keira Knightley as the tormented celebrity aristocrat trapped in a loveless marriage. David Gritten talks to cast and crew about the film's key moments
It was one of the most compelling historical biographies of recent years, and a film adaptation has always seemed inevitable: Amanda Foreman's Georgiana, Duchess of Devonshire related the story of a tragic heroine apparently custom-built for the big screen. Georgiana Spencer became Duchess of Devonshire in 1774, aged 17 (her husband was 26).
She was expected to produce a son and heir for the duke, but instead she bore two daughters. The marriage deteriorated after the duke seduced Georgiana's friend Lady Elizabeth (Bess) Foster, and they lived in a ménage à trois for a decade. But by then the intensely sociable Georgiana had established herself as a taste-maker in society, and a political mover and shaker for the Whig Party. She bore a child by the future prime minister, Charles Grey, and ran up huge gambling debts.
(Georgiana did, in 1790, give birth to a son, though this is not covered in the film. Bess also bore the duke a son and a daughter and married him after Georgiana died. He then found himself a new mistress.) In her time Georgiana became a genuine celebrity whom the common folk seemed to love. She was, if you will, the people's duchess.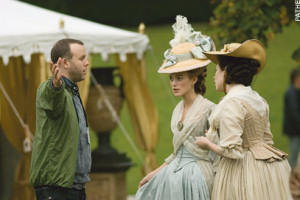 The film's producer, Gabrielle Tana, who bought the rights to Foreman's book 10 years ago, said, 'I never thought the film wouldn't happen. But it's been a long journey.' Keira Knightley plays this 18th-century It girl (Tana and Foreman, who are friends, were adamant that a British actress had to play Georgiana). Ralph Fiennes is the distant duke. In the same spirit, the film's size­able budget (£13.5 million) came only from Europe: Pathé Films and BBC Films bankrolled the picture between them.
It was shot last summer on a nine-week whistle-stop tour of some of Britain's most impressive stately homes – including Chatsworth, the Devonshire family's ancestral seat. 'When you are offered a role like this,' Knightley said, 'you don't turn it down.'
Copyright© 2008 Telegraph Media Group Limited