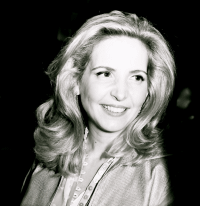 Popular articles by amanda
All articles by amanda
How We Kept Cool Before Air Conditioning
Wind-catching towers and human-powered rotary fans were just some of the devices invented to fight the heat. What would we do without our air conditioning? Given the number of rolling blackouts and brownouts that happen across the U.S. each summer, that's not exactly a rhetorical question. Fortunately, our ancestors knew a thing or two about
Continue reading...
The Pleasures and Pains of Retirement
Since the Roman Empire, people have debated whether it's a good idea to stop working in old age The new film "All Is True," directed by and starring Kenneth Branagh, imagines how William Shakespeare might have lived after he stopped writing plays. Alas for poor Shakespeare, in this version of his life retirement is hell.
Continue reading...
The Ancient Origins of the Vacation
Once a privilege of the elite, summer travel is now a pleasure millions can enjoy. Finally, Americans are giving themselves a break. For years, according to the U.S. Travel Association, more than half of American workers didn't use all their paid vacation days. But in a survey released in May by Discover, 71% of respondents
Continue reading...
Buckingham Palace is opening a new exhibition exploring the life of Queen Victoria this summer
It will highlight how the young monarch transformed the landmark into a royal residence. Article by Katie Frost for Harper's Bazaar detailing the upcoming BPSO, curated by Dr. Amanda Foreman. This year marks the 200th anniversary of the birth of Queen Victoria and to celebrate, Buckingham Palace has announced a special exhibition as part of its state opening this
Continue reading...
Beloved Buildings That Rose from the Ashes
From ancient Rome to modern London, great structures like Notre Dame have fallen and been built again A disaster like the Notre Dame cathedral fire is as much a tragedy of the heart as it is a loss to architecture. But fortunately, unlike most love affairs, a building can be resurrected. In fact, throughout history
Continue reading...
Real-Life Games of Thrones
From King Solomon to the Shah of Persia, rulers have used stately seats to project power. "Uneasy lies the head that wears a crown," complains the long-suffering King Henry IV in Shakespeare. But that is not a monarch's only problem; uneasy, too, is the bottom that sits on a throne, for thrones are often a
Continue reading...
Overcoming the Labor of Calculation
Inventors tried many times over the centuries to build an effective portable calculator—but no one succeeded until John Merryman. The world owes a debt of gratitude to Jerry Merryman, who died on Feb. 27 at the age of 86. It was Merryman who, in 1965, worked with two other engineers at Texas Instruments to invent
Continue reading...
The Immortal Charm of Daffodils
The humble flower has been a favorite symbol in myth and art since ancient times On April 15, 1802, the poet William Wordsworth and his sister Dorothy were enjoying a spring walk through the hills and vales of the English Lake District when they came across a field of daffodils. Dorothy was so moved that
Continue reading...
Fantasies of Alien Life
Human beings have never encountered extra-terrestrials, but we've been imagining them for thousands of years Fifty years ago this month, Kurt Vonnegut published "Slaughterhouse-Five," his classic semi-autobiographical, quasi-science fiction novel about World War II and its aftermath. The story follows the adventures of Billy Pilgrim, an American soldier who survives the bombing of Dresden in
Continue reading...
Insuring Against Disasters
Insurance policies go back to the ancient Babylonians and were crucial in the early development of capitalism Living in a world without insurance, free from all those claim forms and high deductibles, might sound like a little bit of paradise. But the only thing worse than dealing with the insurance industry is trying to conduct
Continue reading...
The Invention of Ice Hockey
Canada gave us the modern form of a sport that has been played for centuries around the world Canadians like to say—and print on mugs and T-shirts—that "Canada is Hockey." No fewer than five Canadian cities and towns claim to be the birthplace of ice hockey, including Windsor, Nova Scotia, which has an entire museum
Continue reading...
Unenforceable Laws Against Pleasure
The 100th anniversary of Prohibition is a reminder of how hard it is to regulate consumption and display This month we mark the centennial of the ratification of the Constitution's 18th Amendment, better known as Prohibition. But the temperance movement was active for over a half-century before winning its great prize. As the novelist Anthony
Continue reading...
The High Cost of Financial Panics
Roman emperors and American presidents alike have struggled to deal with sudden economic crashes On January 12, 1819 Thomas Jefferson wrote to his friend Nathaniel Macon, "I have…entire confidence in the late and present Presidents…I slumber without fear." He did concede, though, that market fluctuations can trip up even the best governments. Jefferson was prescient:
Continue reading...
New Year, Old Regrets
From the ancient Babylonians to Victorian England, the year's end has been a time for self-reproach and general misery for the Wall Street Journal I don't look forward to New Year's Eve. When the bells start to ring, it isn't "Auld Lang Syne" I hear but echoes from the Anglican "Book of Common Prayer": "We
Continue reading...
Trees of Life and Wonder
From Saturnalia to Christmas Eve, people have always had a spiritual need for greenery in the depths of winter My family never had a pink-frosted Christmas tree, though Lord knows my 10-year-old self really wanted one. Every year my family went to Sal's Christmas Emporium on Wilshire Boulevard in Los Angeles, where you could buy
Continue reading...
The Tradition of Telling All
From ancient Greece to modern Washington, political memoirs have been irresistible source of gossip about great leaders The tell-all memoir has been a feature of American politics ever since Raymond Moley, an ex-aide to Franklin Delano Roosevelt, published his excoriating book "After Seven Years" while FDR was still in office. What makes the Trump administration
Continue reading...
How Potatoes Conquered the World
It took centuries for the spud to travel from the New World to the Old and back again For the Wall Street Journal At the first Thanksgiving dinner, eaten by the Wampanoag Indians and the Pilgrims in 1621, the menu was rather different from what's served today. For one thing, the pumpkin was roasted, not
Continue reading...
Overrun by Alien Species
From Japanese knotweed to cane toads, humans have introduced invasive species to new environments with disastrous results Ever since Neolithic people wandered the earth, inadvertently bringing the mouse along for the ride, humans have been responsible for introducing animal and plant species into new environments. But problems can arise when a non-native species encounters no
Continue reading...
The Dark Lore of Black Cats
Ever since they were worshiped in ancient Egypt, cats have occupied an uncanny place in the world's imagination For the Wall Street Journal's "Historically Speaking" column As Halloween approaches, decorations featuring scary black cats are starting to make their seasonal appearance. But what did the black cat ever do to deserve its reputation as a
Continue reading...
Historically Speaking: When Women Were Brewers
From ancient times until the Renaissance, beer-making was considered a female specialty These days, every neighborhood bar celebrates Oktoberfest, but the original fall beer festival is the one in Munich, Germany—still the largest of its kind in the world. Oktoberfest was started in 1810 by the Bavarian royal family as a celebration of Crown Prince
Continue reading...
The Sunday Times: RV There Yet?
Writer and historian Amanda Foreman took her family on an epic motorhome adventure. Would it drive them all round the bend? Crossing Devils Garden, UtahANGELA HAYS Imagining yourself behind the wheel of an RV and actually driving one are two completely different things. I discovered this shortly after we hit the road in our 30ft
Continue reading...
WSJ Historically Speaking: The Miseries of Travel
Today's jet passengers may think they have it bad, but delay and discomfort have been a part of journeys since the Mayflower Fifty years ago, on September 30, 1968, the world's first 747 Jumbo Jet rolled out of Boeing's Everett plant in Seattle, Washington. It was hailed as the future of commercial air travel, complete
Continue reading...
WSJ Historically Speaking: Poison and Politics
From 'cantarella' to polonium, governments have used toxins to terrorize and kill their enemies Among the pallbearers at Senator John McCain's funeral in Washington last weekend was the Russian dissident Vladimir Kara-Murza. Mr. Kara-Murza is a survivor of two poisoning attempts, in 2015 and 2017, which he believes were intended as retaliation for his activism
Continue reading...
WSJ Historically Speaking: The Struggle Before #MeToo
Today's women are not the first to take a public stand against sexual assault and harassment Since it began making headlines last year, the #MeToo movement has expanded into a global rallying cry. The campaign has many facets, but its core message is clear: Women who are victims of sexual harassment and assault still face
Continue reading...
WSJ Historically Speaking: When Royal Love Affairs Go Wrong
From Cleopatra to Edward VIII, monarchs have followed their hearts—with disastrous results. "Ay me!" laments Lysander in Shakespeare's "A Midsummer Night's Dream." "For aught that I could ever read, / Could ever hear by tale or history, / The course of true love never did run smooth." What audience would disagree? Thwarted lovers are indeed
Continue reading...
The Sunday Times: No more midlife crisis – I'm riding the U-curve of happiness
Evidence shows people become happier in their fifties, but achieving that takes some soul-searching I used not to believe in the "midlife crisis". I am ashamed to say that I thought it was a convenient excuse for self-indulgent behaviour — such as splurging on a Lamborghini or getting buttock implants. So I wasn't even aware
Continue reading...
WSJ Historically Speaking: In Awe of the Grand Canyon
Since the 16th century, travelers have recorded the overwhelming impact of a natural wonder. Strange as it may sound, it was watching Geena Davis and Susan Sarandon in the tragic final scene of "Thelma and Louise" (1991) that convinced me I had to go to the Grand Canyon one day and experience its life-changing beauty.
Continue reading...
WSJ Historically Speaking: At Age 50, a Time of Second Acts
Amanda Foreman finds comfort in countless examples of the power of reinvention after five decades. I turned 50 this week, and like many people I experienced a full-blown midlife crisis in the lead-up to the Big Day. The famous F. Scott Fitzgerald quotation, "There are no second acts in American lives," dominated my thoughts. I wondered
Continue reading...
WSJ Historically Speaking: When We Rally 'Round the Flag: A History
Flag Day passes every year almost unnoticed. That's a shame—it celebrates a symbol with ties to religious and totemic objects that have moved people for millennia The Supreme Court declared in 1989 that desecrating the American flag is a protected form of free speech. That ended the legal debate but not the national one over how
Continue reading...
WSJ Historically Speaking: The Gym, for Millennia of Bodies and Souls
Today's gyms, which depend on our vanity and body envy, are a far cry from what the Greeks envisioned Going to the gym takes on a special urgency at this time of year, as we prepare to put our bodies on display at the pool and beach. Though the desire to live a virtuous life of
Continue reading...
WSJ Historically Speaking: With Big Prizes Often Comes Controversy
It's not just the Nobel: Award-giving missteps have a long history This spring, controversies have engulfed three big prizes. The Swedish Academy isn't awarding the Nobel Prize for Literature this year while it deals with the fallout from a scandal over allegations of sexual assault and financial impropriety. In the U.S., the author Junot Díaz has stepped
Continue reading...
WSJ Historically Speaking: Serendipity of Science is Often Born of Years of Labor
Over the centuries, lucky discoveries depend on training and discernment One recent example comes from an international scientific team studying the bacterium, Ideonella sakaiensis 201-F6, which makes an enzyme that breaks down the most commonly used form of plastic, thus allowing the bacterium to eat it. As reported last month in the Proceedings of the
Continue reading...
WSJ Historically Speaking: Undying Defeat: The Power of Failed Uprisings
From the Warsaw Ghetto to the Alamo, doomed rebels live on in culture Earlier this month, Israel commemorated the 75th anniversary of the Warsaw Ghetto Uprising of April 1943. The annual Remembrance Day of the Holocaust and Heroism, as it is called, reminds Israelis of the moral duty to fight to the last. The Warsaw ghetto
Continue reading...
WSJ Historically Speaking: When Blossoms and Bullets Go Together: The Battles of Springtime
Generals have launched spring offensives from ancient times to the Taliban era 'When birds do sing, hey ding a ding, ding; Sweet lovers love the spring," wrote Shakespeare. But the season has a darker side as well. As we're now reminded each year when the Taliban anticipate the warm weather by announcing their latest spring offensive
Continue reading...
WSJ Historically Speaking: How Mermaid-Merman Tales Got to This Year's Oscars
'The Shape of Water,' the best-picture winner, extends a tradition of ancient tales of these water creatures and their dealings with humans Popular culture is enamored with mermaids. This year's Best Picture Oscar winner, Guillermo del Toro's "The Shape of Water," about a lonely mute woman and a captured amphibious man, is a new take
Continue reading...
WSJ Historically Speaking: In Epidemics, Leaders Play a Crucial Role
Lessons in heroism and horror as a famed flu pandemic hits a milestone A century ago this week, an army cook named Albert Gitchell at Fort Riley, Kansas, paid a visit to the camp infirmary, complaining of a severe cold. It's now thought that he was America's patient zero in the Spanish Flu pandemic of 1918.
Continue reading...
House of SpeakEasy Fifth Anniversary

Continue reading...
WSJ Historically Speaking: The Quest for Unconsciousness: A Brief History of Anesthesia
The ancient Greeks used alcohol and opium. Patients in the 12th century got a 'soporific sponge.' A look at anesthetics over the centuries Every year, some 21 million Americans undergo a general anesthetic. During recent minor surgery, I became one of the roughly 26,000 Americans a year who experience "anesthetic awareness" during sedation: I woke up. I still
Continue reading...
WSJ Historically Speaking: Life Beyond the Three-Ring Circus
Why 'The Greatest Show on Earth' foundered—and what's next The modern circus, which celebrates its 250th anniversary this year, has attracted such famous fans as Queen Victoria, Charles Dickens and Ernest Hemingway, who wrote in 1953, "It's the only spectacle I know that, while you watch it, gives the quality of a truly happy dream." Recently,
Continue reading...
WSJ Historically Speaking: Remembering the Pueblo: Hostages as Propaganda Tools
The Pueblo incident, involving the North Korean takeover of a spy ship, turns 50 Fifty years ago, on Jan. 23, 1968, North Korean forces captured the U.S. Navy spy ship Pueblo in international waters. North Korea took 82 crew members hostage (one was killed in the attack) and subjected them to 11 months of sporadic torture
Continue reading...
"Stories from the Royal Collection" on BBC Radio 4 19.01.17

Continue reading...
WSJ Historically Speaking: The First Fixer-Upper: A Look at White House Renovations
Rude visitors, sinking pianos and dismayed presidential residents This year marks the bicentennial of the public reopening of the White House after the War of 1812, when the British burned the executive mansion and sent President James Madison fleeing. Though the grand house has legions of devotees today, its occupants haven't always loved the place. The
Continue reading...
WSJ Historically Speaking: The Long and Winding Road to New Year's
The hour, date and kind of celebration have changed century to century With its loud TV hosts, drunken parties and awful singing, New Year's Eve might seem to have been around forever. Yet when it comes to the timing and treatment of the  holiday, our version of New Year's—the eve and day itself—is a relatively recent
Continue reading...
WSJ Historically Speaking: The Ancient Magic of Mistletoe
The plant's odyssey from a Greek festival to a role in the works of Dickens and Trollope Is mistletoe naughty or nice? The No. 1 hit single for Christmas 1952 was young Jimmy Boyd warbling how he caught "mommy kissing Santa Claus underneath the mistletoe last night." It may very well have been daddy in costume—but,
Continue reading...
WSJ Historically Speaking: Kylo Ren, Meet Huck Finn: A History of Sequels and Their Heroes
The pedigree of sequels is as old as storytelling itself "Star Wars: The Last Jedi" may end up being the most successful movie sequel in the biggest sequel-driven franchise in the history of entertainment. That's saying something, given Hollywood's obsession with sequels, prequels, reboots and remakes. Although this year's "Guardians of the Galaxy 2" was arguably
Continue reading...
The Sunday Times: Social-media addiction and self-harm: why teenage girls are in crisis
Raising girls has never been simple, says the historian Amanda Foreman. But now, more than ever, they need strong maternal support The most talented woman I have encountered suffered from such low self-esteem that she couldn't bear to look at herself in the mirror. Still, she always presented a glamorous facade to the world, successfully
Continue reading...
WSJ Historically Speaking: Short but Tasty History of Pumpkin Pie
An odyssey from colonial staple to political emblem to holiday standby Pumpkin pie may not compete with its apple-filled rival for most of the year, but on Thanksgiving, it's the iconic dessert, despite often resembling a giant helping of baby food. As a slice of Americana, the pie has a history as complicated as the country
Continue reading...
WSJ Historically Speaking: A History of the Unloved Electoral College
Opponents have ranged from John Adams to Richard Nixon. Why has the system survived? The 2016 election results caused plenty of bitterness—not the least of which had to do with the Electoral College. Donald Trump won the presidency a year ago this week but lost the popular vote—something that has happened a handful of times in
Continue reading...
WSJ Historically Speaking: The Power of Pamphlets: A Brief History
As the Reformation passes a milestone, a look at a key weapon of change The Reformation began on Oct. 31, 1517, when Martin Luther, as legend has it, nailed his "95 Theses" to a church door in Wittenberg, Germany. Whatever he actually did—he may have just attached the papers to the door or delivered them to
Continue reading...
WSJ Historically Speaking: A Brief History of Protest in Sports
From angry gladiators to Suffragette sabotage Oct. 5, 2017 1:39 p.m. ET Sports and protest often go together: As soon as someone makes a call, somebody else is disputing it. But in recent weeks, the really big clashes have happened off the playing fields, as President Donald Trump and others criticized football players kneeling during the
Continue reading...